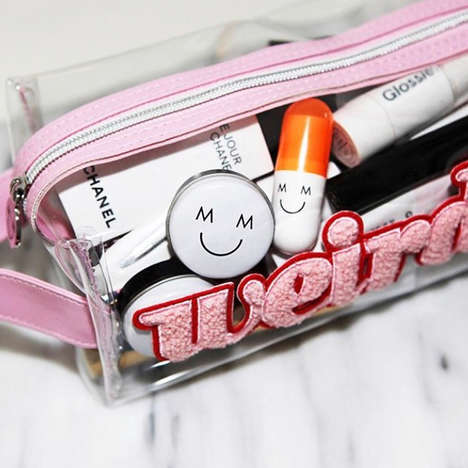 From Expressive Gen-Z Cosmetics to Disney K-Beauty Collaborations
These Gen-Z beauty innovations range from Disney-themed K-Beauty collections to expressive cosmetic lines for tweens. Standouts like the Innisfree & Disney range pay homage to iconic animated films — like the popular Toy Story franchise — while Petite 'n Pretty's makeup range lets kids express themselves in a safe and age-appropriate way. The brand's products are not only gentle on skin and free of harsh toxins but are also pediatrician-approved.
Other notable Gen-Z beauty innovations include Spectrum Collections' Minnie Mouse makeup brush set and pouch, and Nuest Cosmetics' Chic2Cheek cushion compacts. While Spectrum Collections' limited edition brush set appeals to Disney fans of all ages, Nuest Cosmetics' product is geared toward consumers looking to customize their makeup. This is thanks to the fun sticker sets included within each package.